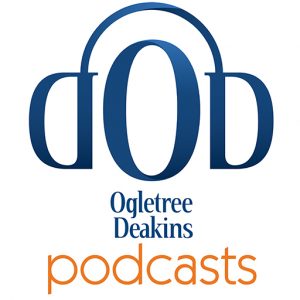 Welcome to the Ogletree Deakins podcast page. Here, you can expect to hear timely and conversational discussions on labor and employment law topics covering the latest developments and trending issues impacting employers.
We encourage you to subscribe through your favorite podcast service and also rate and review if you find the podcast useful.
Now that you're a listener, here's a little bit about us. Ogletree Deakins is an international labor and employment law firm representing management in every aspect of labor and employment-related legal matters. We represent employers of all sizes and across many industries, from small businesses to Fortune 50 companies. We provide coverage throughout the United States, and in Canada, Mexico, and Europe.
We are proud that our firm has been named a "Law Firm of the Year" for nine consecutive years by U.S. News – Best Lawyers® "Best Law Firms."
Contact us with topics you'd like to hear, questions, and feedback at client.services@ogletree.com or follow us on LinkedIn or Twitter.
Thank you!
Ogletree Deakins—Employers and Lawyers, Working Together®