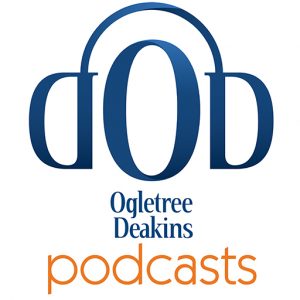 At Ogletree Deakins, we understand that clients have choices among labor and employment counsel. Why choose Ogletree Deakins?
We represent employers.
We represent employers of all sizes and across many industries, from small businesses to Fortune 50 companies. We provide coverage throughout the United States, and in Canada, Mexico, and Europe.
We have 52 offices, located in 28 states, the District of Columbia, the U.S. Virgin Islands, and in Canada, Mexico, and Europe. Our lawyers are admitted to practice in over 45 states, the U.S. Virgin Islands, Puerto Rico, England, France, Germany, Australia, Mexico, and Canada. We strive to provide consistent, client-focused representation in accordance with our Client Pledge.
Our attorneys pledge to provide our clients with value, innovation, quality, collaboration, and effective communication. We offer rates and rate structures that meet clients' needs.
We have representation agreements with major corporations based on alternative fee arrangements structured for their situations. We routinely offer tailored alternative fee arrangements to interested clients. We are committed to diversity.
We believe our diverse group makes us better—as lawyers, and as people. Our lawyers are involved in numerous diverse bar associations and programs. We offer value-added client service.
We provide multiple seminar programs, briefings, and webinars for our clients. We keep our clients updated with newsletters and e-alerts on new developments. We conduct client assessment surveys to assess and improve our performance. We offer distinguished labor and employment counsel.
We are proud that our firm was named the "Law Firm of the Year" in the Litigation – Labor & Employment category in the 2018 U.S. News – Best Lawyers® "Best Law Firms" rankings. We have more than 225 attorneys listed in the 2018 edition of Best Lawyers. Our lawyers have received many other accolades for their experience in labor and employment law.
Ogletree Deakins—Employers and Lawyers, Working Together®